The Lyman Cecropia

---
Monday, September 10, 2013
A second larva is found!
He (she) is still there: still holding on after a fierce wind storm.
It seems as though the coloration may be slightly less intense.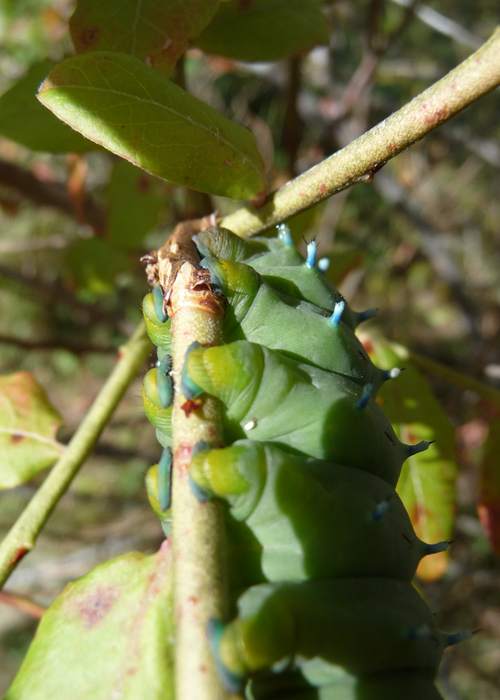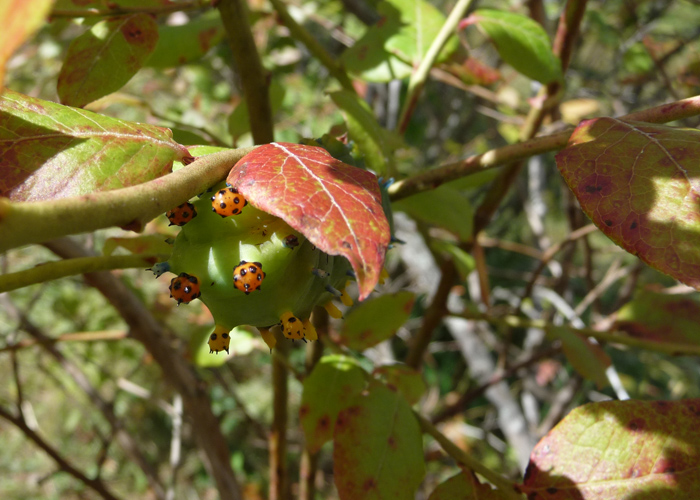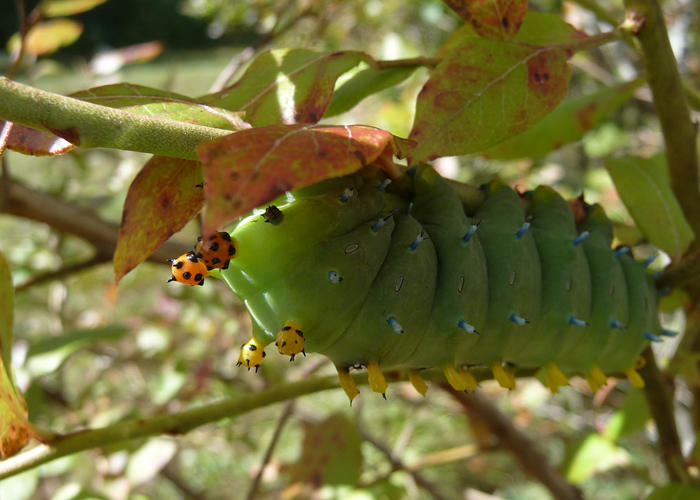 Perri, caterpillar-sitting for the week, found a second caterpillar nearby on the same bush.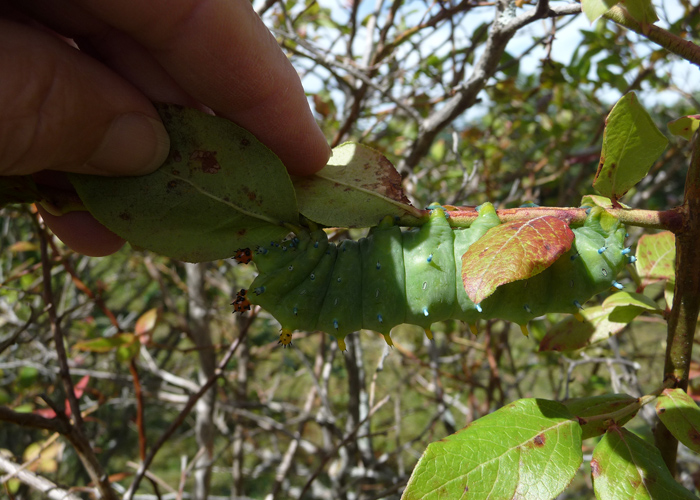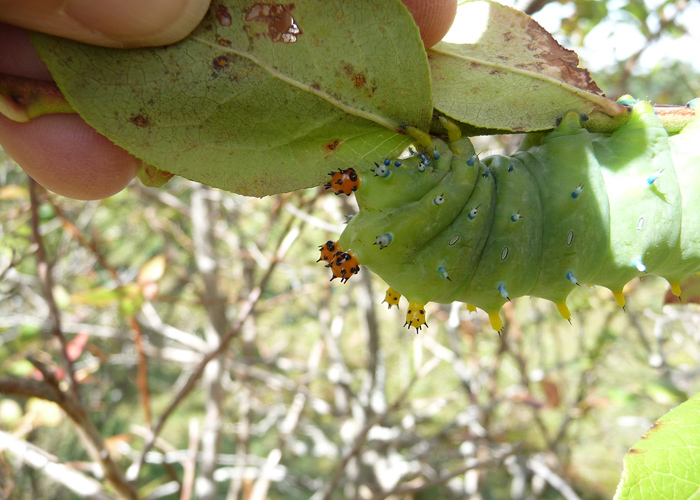 Previous Page Next Page
---
Photo of adult cecropia moth from the US Fish and Wildlife Service.
The wing span of the moth may be as great as six inches or more.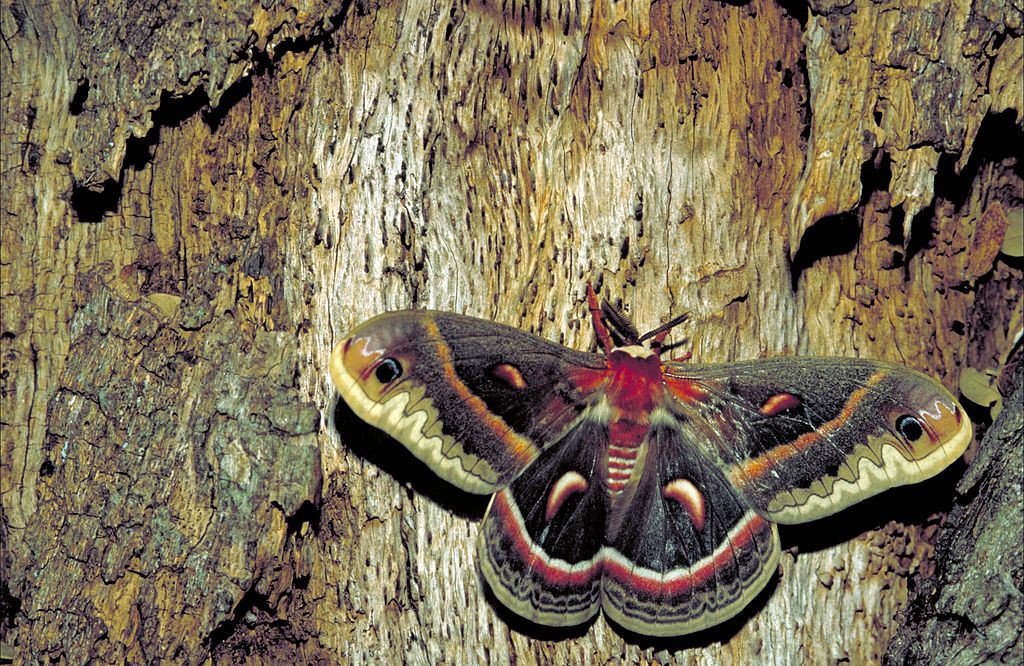 MORE INFO

A very detailed description of the life cycle of the Cecropia Moth (with photos of the various life stages) may be found here (eggs and larvae) and here

(moth)

.