The Lyman Cecropia

---
Wednesday, 9/4/2013
Cecropia larva on a blueberry bush. The eating end is on the right

in this photo.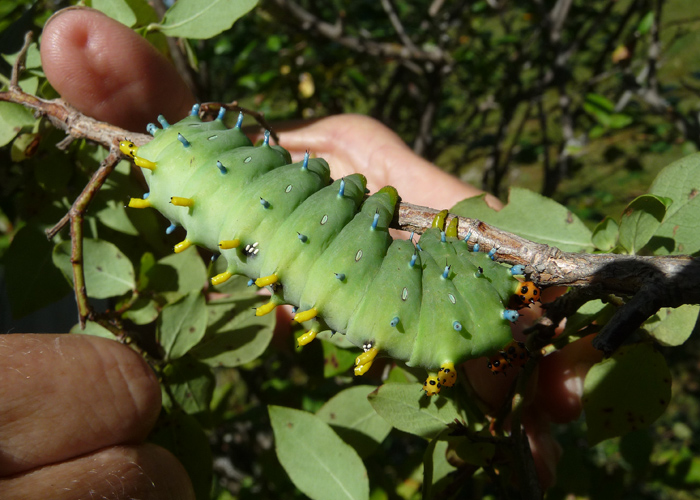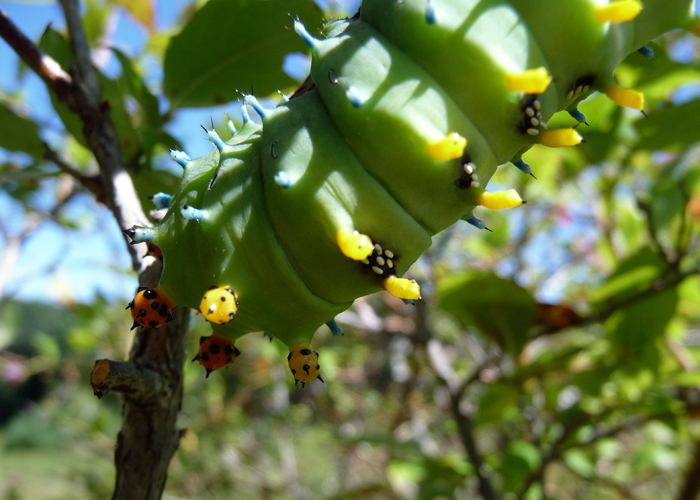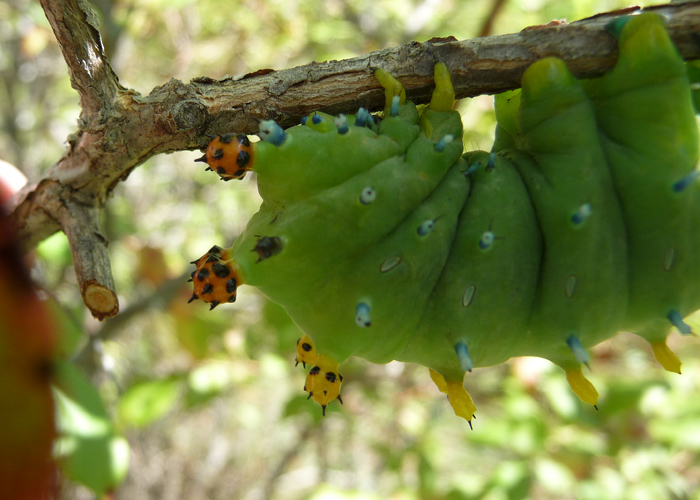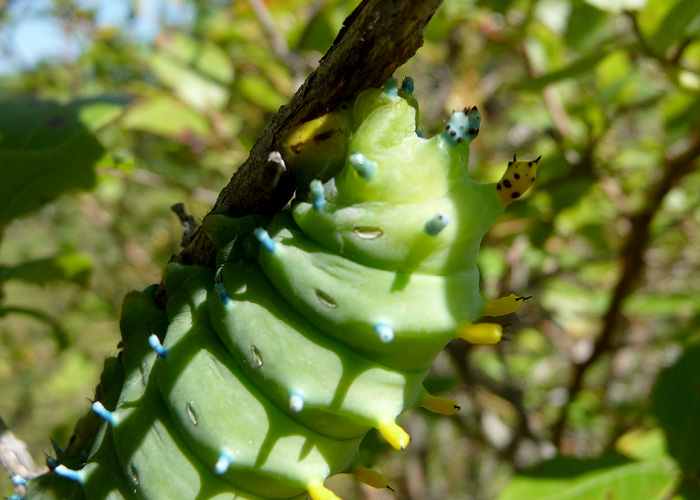 Next Page
---
Photo of adult cecropia moth from the US Fish and Wildlife Service.
The wing span of the moth may be as great as six inches or more.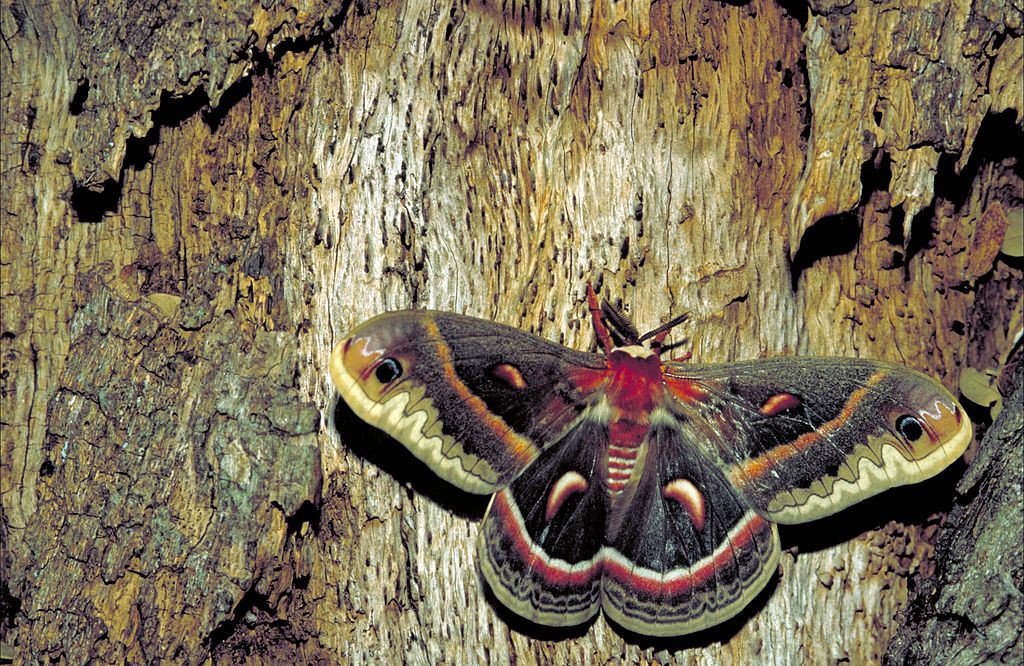 MORE INFO

A very detailed description of the life cycle of the Cecropia Moth (with photos of the various life stages) may be found here (eggs and larvae) and here

(moth)

.