Section of 1858 Map of Sweden

Original map of 1858 on which our path (in red) is superimposed.
Note the arrow that points to the M.E. Church that was moved to the town center (see 1880 map below) in 1873.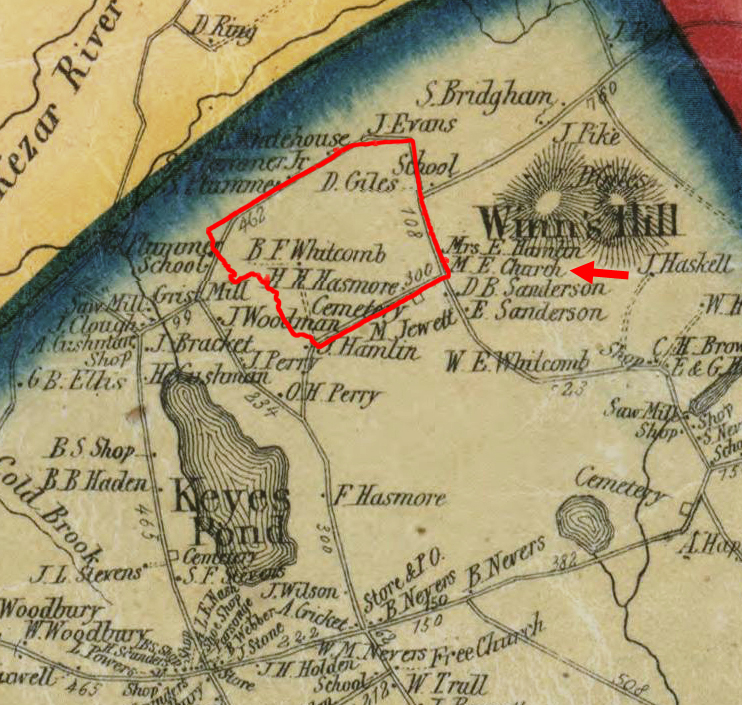 From a redrawn map of 1858 (it is easier to read the names of the landowners on this map).
Note the large number of farms in the area in 1858.